A trail map is essential when we hike in general. There are several ways to get Japanese mountains' trail maps.
Buy "Yama to Kogen Chizu"(B2 size illustrated map)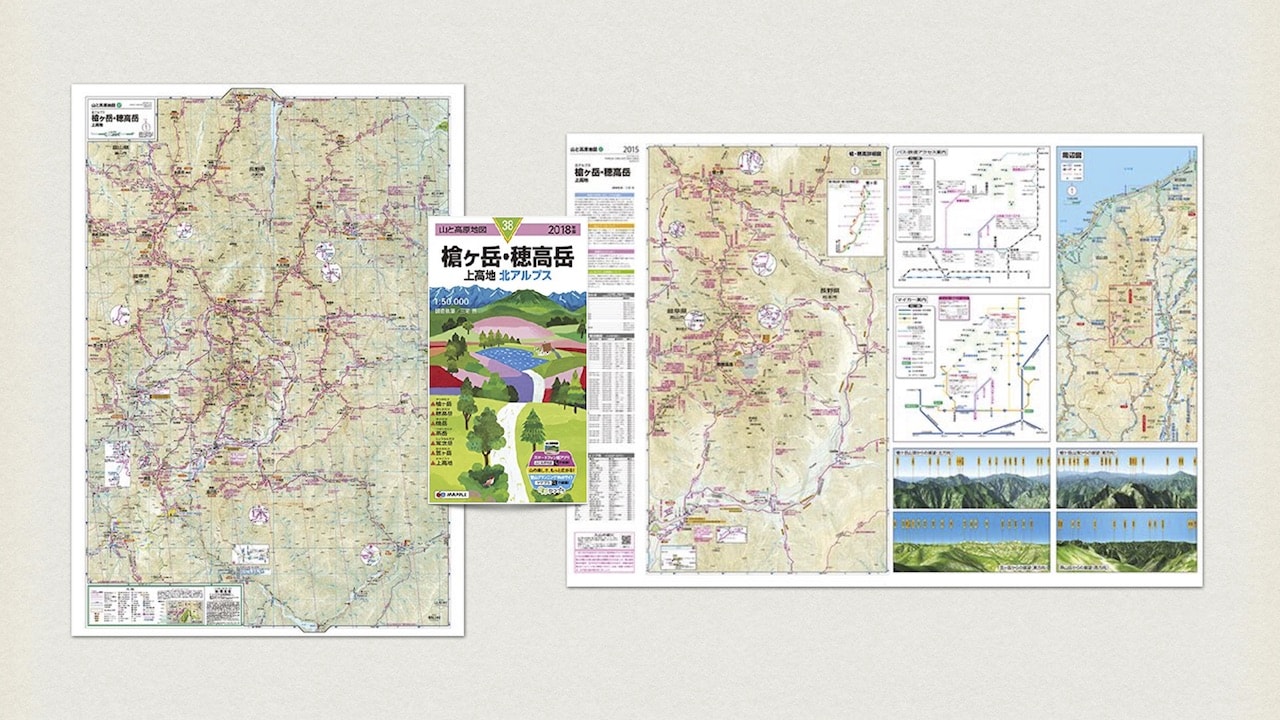 "Yama to Kogen Chizu"1 is one of the most famous maps for hiking. This map has a long history, more than 50 years, and hikers who love harder or more difficult mountains prefer this map.
You probably find a elderly hiker who unfold the map to identify mountains at the summit. The map they use would be "Yama to Kogen Chizu" with high probability.
This map is a illustrated waterproof map designed easy to look, hard to break. Maps are divided into 61 area covered about 1,500 mountains (including all One Hundred Mountains) in all over Japan.
You can buy them at outdoor shop, book store or Amazon. 1,080 yen per map.
Unfortunately, almost all information is written only in Japanese. So if you don't read Japanese I'd recommend you to buy the app.
Yama to Kogen Chizu App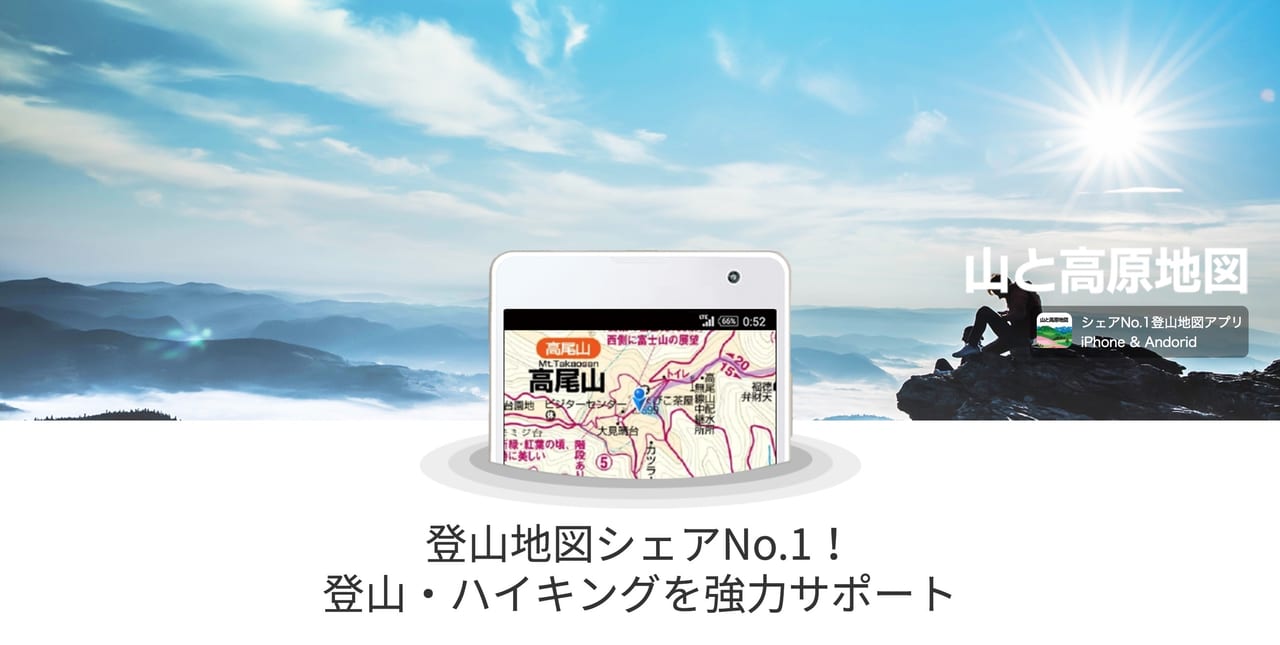 This app is a free app for iOS and Android. You can buy each map in the app for 500 yen or accessible all maps by 400 yen per month. Monthly charge would be the best way if you go to hike in limited terms.
As well as a paper map this app doesn't support any other language but Japanese. However, this map is compatible with GPS, so you can use it in order to confirm your position.
I love this app and use it habitually. It helps me not only look at in the mountain but also making a hiking plan in daily life.
Garmin GPS compatible maps
If you have Garmin GPS (GPSMAP series, OREGON series and eTrex series), you may buy 日本高精密地形図.
There is alternative map data for garmin GPS, TOPO10M Plus. This map is based on "Yama to Kogen Chizu". However, this "TOPO10M Plus" is only compatible with Garmin GPS sold in Japan2.
Are there any ways to get trail maps for free?
Yes, there are. You can get both printable maps and maps for smart phone app.
Get a printable map
There are a few services that allow print trail maps.
YAMAP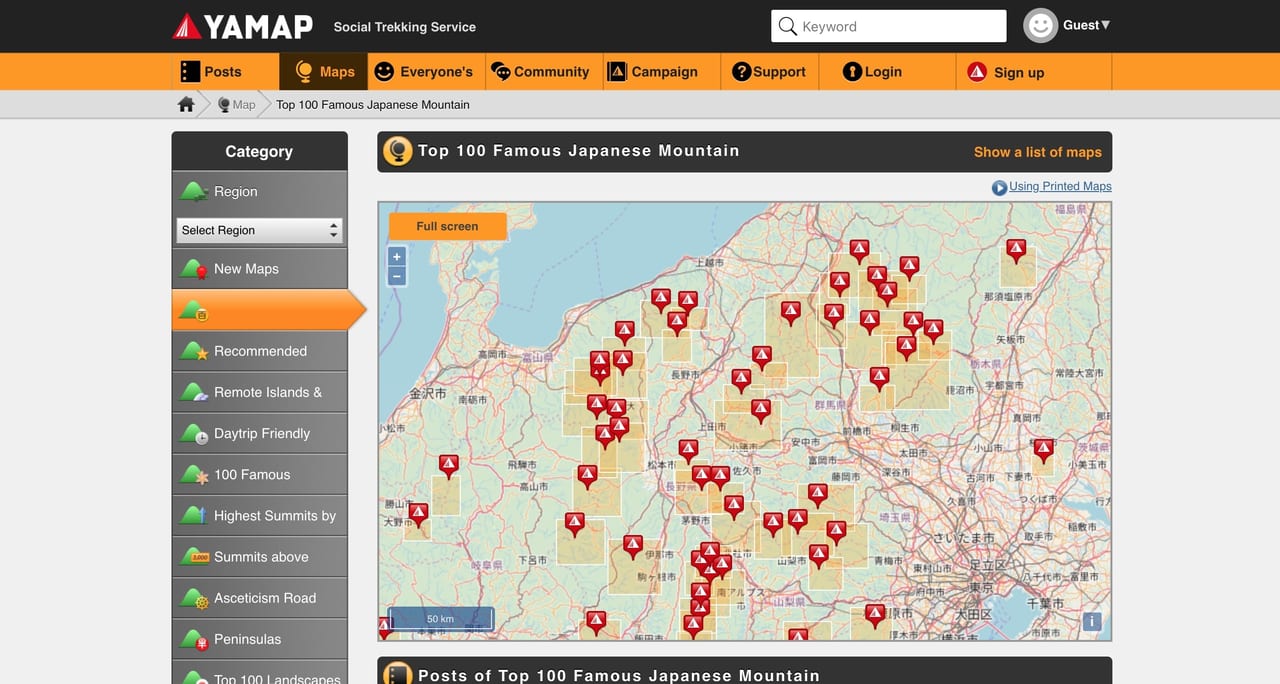 YAMAP is known as a free map app, but you can use it for printing maps. YAMAP is compatible with English. However, a map is quite simple and hard to look than other illustrated maps.
YAMAKEI Online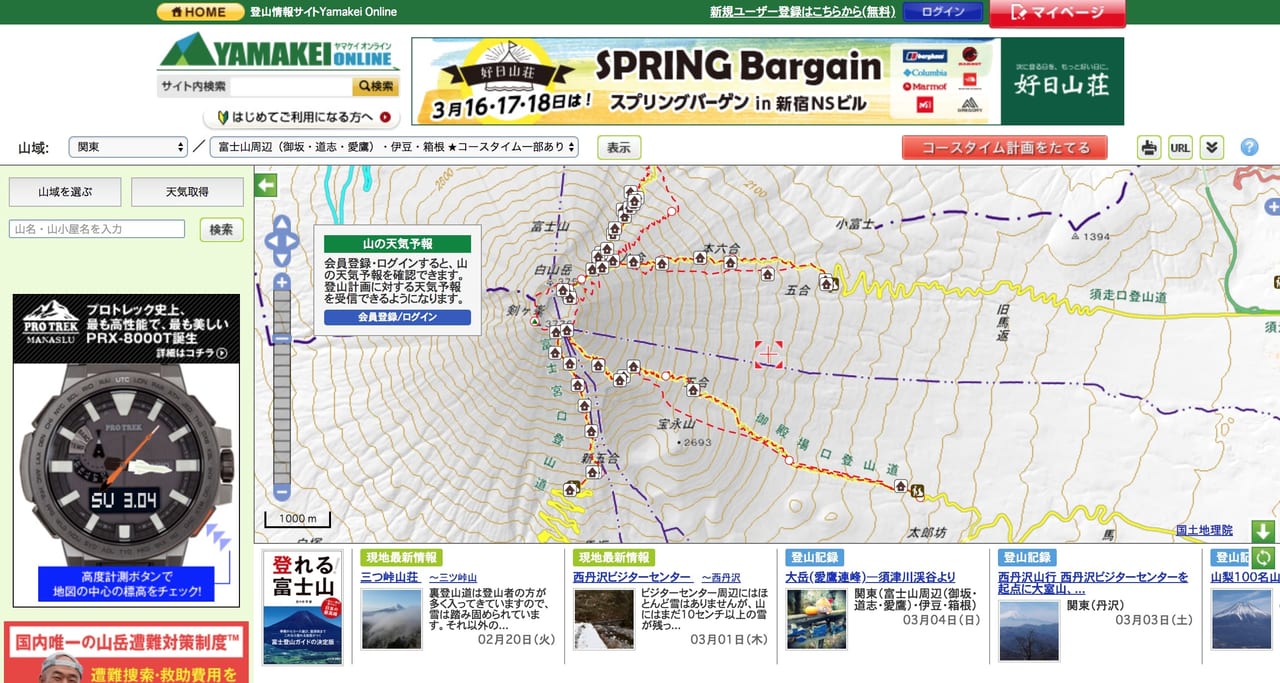 YAMAKEI Online is one of the biggest media regarding hiking in Japan. There is a printable map contents here. Both UI and maps are in Japanese only. In addition, you have to sign up to this service for printing (it's free).
Get an app from App Store or Google Play Store
There are a lot of apps you can get free trail maps. I recommend YAMAP or YAMARECO MAP.
Both apps allows you download and store maps prior your hiking in your smartphone, and record your hiking within the app.
These apps are made by hiking related media company, and I have seen a lot of hikers who use these apps.
"YAMAP" covered more and more mountains than other apps, so I sometimes use YAMAP when I hike the mountain where "Yama to Kogen Chizu" doesn't cover.
Print trail maps at convenience stores
If you don't have a printer, "YAMATIME MAP" might be your best solution. You can print beautiful illustrated trail maps at Seven Eleven or Family Mart for 280 yen(Seven Eleven) or 300 yen(Family Mart). You can buy it at Multi functional copy machine inside these convenience stores.